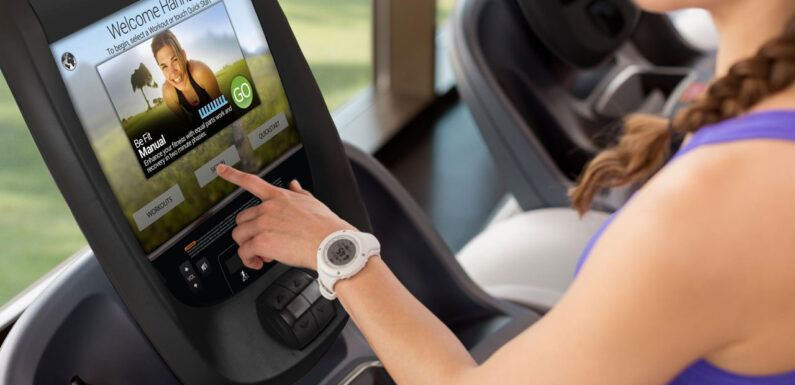 The craze of being fitness active is trending right now, people are getting aware and starting wellness activities after the COVID-19 situation.
People have become more health conscious than earlier before and started doing exercise and focusing on their health issues. People started going to the gym and doing yoga and meditation classes.
And this is a positive signal for fitness and wellness businesses to spread their wings.
So, let's see how technology can help in it.
Is it a technology-driven future?
Of course, it's a technology-driven future, today almost every industry is trying to become a technology-driven business.
And, fitness & wellness industry is among those that have already adopted technology-driven solutions in the business.
For instance, business owners who are running a fitness & wellness business, are using fitness apps to train their users through online sessions.
Technology is the next key to growing the fitness industry worldwide.
AI in fitness & wellness:
AI can help to improve exercise by tracking user activity and analyzing their fitness regimes, AI provides real-time errors in exercises that help fitness trainers identify users' mistakes in doing exercise.
However, AI can also be helpful in managing the intensive task of the business, it can also be used to manage clients and improve customer service.
AI has the potential to remove human errors.
IoT in fitness & wellness:
IoT-based devices are useful for fitness people to monitor their daily activities and encourage them to improve more.
Some of the good examples are IoT-based devices like fitness watches. Which measures vital signs like heart rate and pulse rate and provides real-time data using an app.
Another good example is IoT-based gym equipment like met
You can see in the below image how IoT helps to do the exercise perfectly, without making any mistakes.
Computer vision:
Using computer visual effects helps trainers and practitioners to complete the exercise in a perfect manner.
Professional trainers use computer vision to analyze practitioner fitness regimes.
Two ways to grow in the fitness and wellness industry
Without the use of technology, growing the business is like climbing mount Everest.
Tackling the problems without the help of technology is next to impossible in current days and the upcoming future.
As a result, the fitness and wellness industry is already shifting its route towards technology adoption.
#1. Adopting technology in the fitness industry:
Several practitioners are practicing at the same time and guiding them properly and analyzing their fitness outcomes is overwhelming for a fitness trainer.
In that case, people always look for a personal trainer because a personal trainer can guide properly and pay attention to the practitioner.
Because doing exercise in the perfect way is important. However, performing it in the wrong way can harm the body.
As a result, using technology fitness trainers can keep track of the activity a practitioner performs and help to identify the mistakes.
#2. Building a business of fitness & wellness apps:
Healthcare app developers are building innovative fitness and wellness apps that are dominating the healthcare app market, apps like Garmin connect app are a good example of it.
However, talking from the business perspective Fitness and wellness businesses have the advantage of growing their business by creating such types of fitness and wellness apps.
They can build apps for their business to connect a large number of fitness active audiences.
A good number of income can be generated by building a customized app for fitness businesses.
Challenges coming in the path can be solved using technology
Before talking about the solution let's identify the key issues in the fitness and wellness industry and discuss the solution for them.
#1 Location problems:
Most fitness trainers face issues of training a number of practitioners at the same time and in the same location.
Solution:
Taking online sessions using technology can help fitness trainers to avoid paying the high rent of training locations and can train customers online.
#2 Analyzing the outcomes:
Analyzing the outcome of practitioners is important to improve the fitness experience for trainers.
Solution:
Fitness tracker apps & AI can support fitness trainers to monitor real-time metrics of the practitioners.
#3 Handling clients:
Handling several clients is overwhelming, you need a good team, but paying high salaries to a team will be more expensive.
Solution:
Use free client management software to build a good relationship with your clients.
New participants are taking part in the race
Looking at a good opportunity to earn, new fitness entrepreneurs are participating in the wellness industry.
As shown in the image below, market growth will accelerate at a CAGR of almost 7%.
And the size of the market will exceed more than 96 billion U.S dollars in the upcoming years.
Final words:
The fitness industry is spreading awareness to people regarding healthcare issues and focusing on finding solutions for them using technology as well.
The future of this industry is bright just like a shining star.