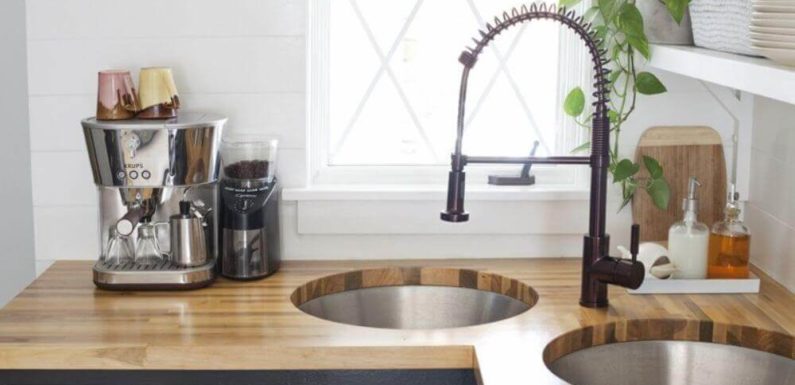 Who doesn't love owning a new house, let alone designing it? When you're designing your house, or even renovating it, you need to be mindful of the plumbing. How it's installed can affect its performance and its overall cost. There are design ideas to make the process easier, and they are easy to do. You don't need a plumber in Balmain in order to make the process easy. Here are some ways you can improve your plumbing.
Faucets With Sensors
Chances are, you've seen automatic sink faucets in public restrooms. They aren't just for bathroom faucets. A kitchen sink faucet that's sensor activated is great if you just need a little water or if you want to wash your hands. Plus, it can help prevent the spread of germs. Buying one and installing it is quite easy, so you can do this yourself.
Waterfall Faucets
If sensor faucets aren't your thing, look to waterfall faucets. These are rectangular in shape and flow out water gently. The harsh blast a traditional kitchen faucet brings is no more. This can help you feel relaxed as you're washing dishes, and plus its contemporary design gels well with your new home. We believe that these waterfall faucets are definitely worth the purchase, and you'll see why if you purchase one.
Multiple Faucets
Why not try more than one faucet for your sink? You can have a faucet for tougher stains, a faucet for gently washing hands, and so on. Multiple faucets require more plumbing work, but having a variety of options can give your home a lovely feel. If you're feeling adventurous, we say that this is definitely worth checking out. You may be glad you did so.
Don't Forget About the Garbage Disposal
Garbage disposals can be a great tool to your kitchen sink. They can prevent clogged drains and make it easier for you to clean dishes without scraping everything off. There are two types of disposals. Continuous disposals are the traditional kind. They are activated via a wall switch and don't stop until you turn it off. Then there are batch disposals. They are less common and more expensive, but they are good for preventing accidents. They need a stopper on them before they can work, so you won't get injured and there is less of a chance of a utensil falling in there as you're trying to clean everything up.
Floating Basin/Above counter
These basins that are attached to walls or counters can make your kitchen sink look more modern and is good for space. We say look into some sink basins and see what you can find. You're guaranteed to find something that is a good fit for your kitchen.
Spray Hose
If you need to clean dishes with grease that won't go away, a spray hose faucet can make it easier. You can blast water and the faucet will eliminate the toughest grease stains. It doesn't matter if it was burnt on a long time ago; it will go away.
Call a Pro
If you're still unsure about which plumbing ideas will work for your home, then it may be worth it to call a plumbing professional. A plumber can help you no matter your situation. They aren't people who are stacking glass doors straithfield, but they are people who can fix your plumbing, possibly improve on it, or just help you out if you have any questions or concerns. If you're still skeptical, we say give it a try.
Plumbing fixtures can be fun for the creative minded. Try them out and see.