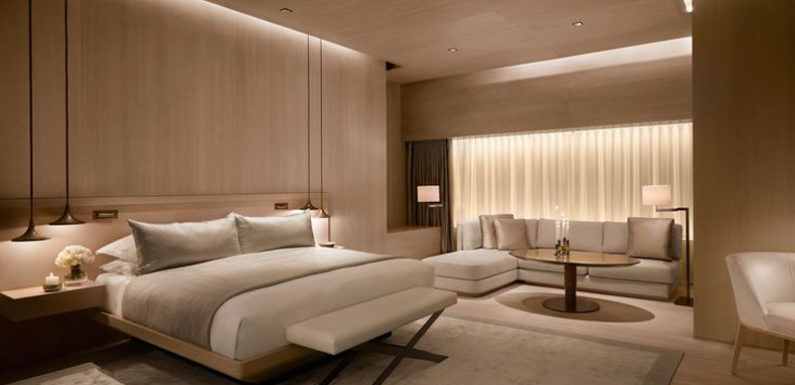 We have been relying to internet whenever we are searching for something we want to buy or do. This includes checking out hotel accommodation for your travel. Staying in a nice and reliable hotel makes a big difference for your travel experience. In this age, we could easily find the best hotel room for our stay on our next travel. We can totally choose which one suits our travel needs.
But before clicking the "reservation" button, what should be looking for when finding the perfect hotel accommodation for us? So the next time you search online for a hotel to book, you should be reading about these factors:
Good location
Perhaps this is one of the top factors when looking for hotel accommodation. When you travel, you goal is book a lodging that is within reasonable reach from main and important attractions of the place you are visiting. If you are visiting a beach, it make sense to look for hotel accommodation that is within walking distance.
Great accessibility
After location, accessibility is important for the guests. Accessibility to transportation such as train, taxi, and buses are great factor when looking for hotel room. There should be an easy access to local attractions and historical places that you might want to visit. It is also recommended that there are nearby restaurants that you can indulge with.
Friendly hotel staff
Nothing beats the feeling of you are so much welcome in the hotel accommodation. Guests always appreciate friendly and helpful hotel staff. Friendliness is big factor for guest satisfaction. The guests love to be greeted with a smile and a little chat will do the magic.
Budget-friendly prices
Most of the travelers are looking for budget-friendly hotels, so when they do the research, they always look for the price. Some are using comparison sites like Agoda and Priceline to check which hotel offers the lowest price. However, it is important to check if the price will be worth your time staying there.
Great amenities
Keep in mind that not all hotels are offering the same amenities. Some may have pool and gym but others don't have this. Check the hotel that will suits your lifestyle so you can total enjoy your stay. There are hotels too that are offering relaxing massage or a spa; if your chosen has this kind of amenities, go for it. Also, inquire about the Wi-Fi. All hotels should be offering this basic service.
Objective reviews
When we check various hotels and comparison sites like Agoda, aside from the price, we should also check the good and bad reviews of the certain hotel of your choosing. For the reviews of the hotel, you can read them on travel forums, hotel review sites, and social media would help too. Fellow travelers on social media tend to recommend great places such as tourist attractions and hotel accommodation on certain places. However, keep in mind that these reviews are often subjective, so you might want to weigh decision if you will go for it or not. Reviews will definitely help you get the best hotel room you could ever have.
Tight security
All hotels should provide tight security for their guests. Hotel administration should make the guests feel that they can enjoy their stay without worrying about their safety and their valuables are safe enough. When you read reviews, you would know if the hotel is safe enough. Indicators of a safe hotel stay includes reputation of the neighborhood and surrounding areas.
These are the things you look into before you finally book a hotel room for your travel. You should totally pick the one that suits your needs and your budget.