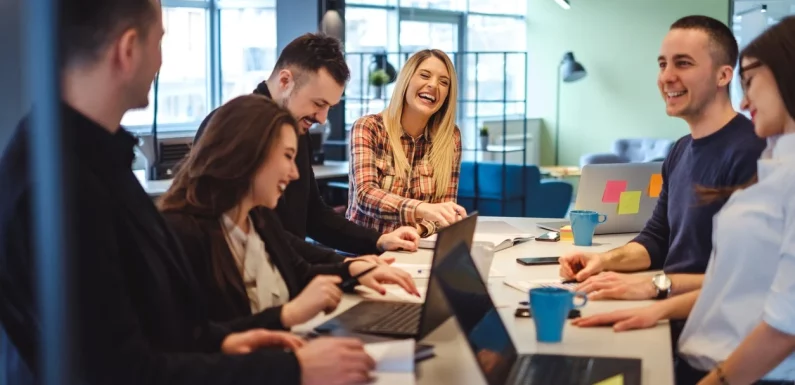 Forming an authentic and robust startup conception is an essential step in defining the direction of your further moves. However, every bright idea has to be fueled by a solid and stable strategy to have success perspectives.
In this post, we'll guide you among different startup business models and try to figure out the best model that will suit your project.
How to Choose a Correct Business Model for a Software Startup?
Generally, the business model plays a huge role in building a startup and may define the whole lifetime of your concept and its success. Here are several things the properly developed business model is coping with:
Determining the value you create
Defining the value you promote
Ways that will be used to make it profitable
Key methods that will be used to extract profit
The business model also inserts a revenue model, which defines how the company is supposed to generate income.
Making your product technologically advanced is no less critical. Take into account hiring a CTO for the startup; this step will simplify dealing with the tech part of your project and will contribute to the overall success.
Anyway, it's essential to realize that each request requires its solution because every project has unique features and specificities to be accommodated.
For example, recently the 'Uber for X' model unconditionally became an industry phenomenon. It implies the user immediately receives offline service after an online order through a mobile app.
However, even such a successful strategy may not become a universal solution for every project due to crucial nuances in each industry. Neglecting it may lead to a whole project's downfall.
While working exactly on a software startup, the following aspects should be considered:
Potential customers
Competitors in your field
Sources of income
Target market
Let's overview each step separately.
Potential customers
This step implies the determination of who is going to use your product.
If you plan to become an alternative to famous services like Uber, GrubHub, etc., you'll have to attract users with additional functionalities that may become your distinguishing feature.
Your main goal is to provide an easy, convenient, and affordable solution to simplify certain people's lives. Ensure that this problem is actual and the demand for its solving is high.
Usually, it lies on the surface but may significantly improve life quality. An excellent representative example is the food delivery industry.
Instead of spending time cooking or eating out, people who lacked time were offered fast and comparatively cheap solutions that didn't require vast time investments.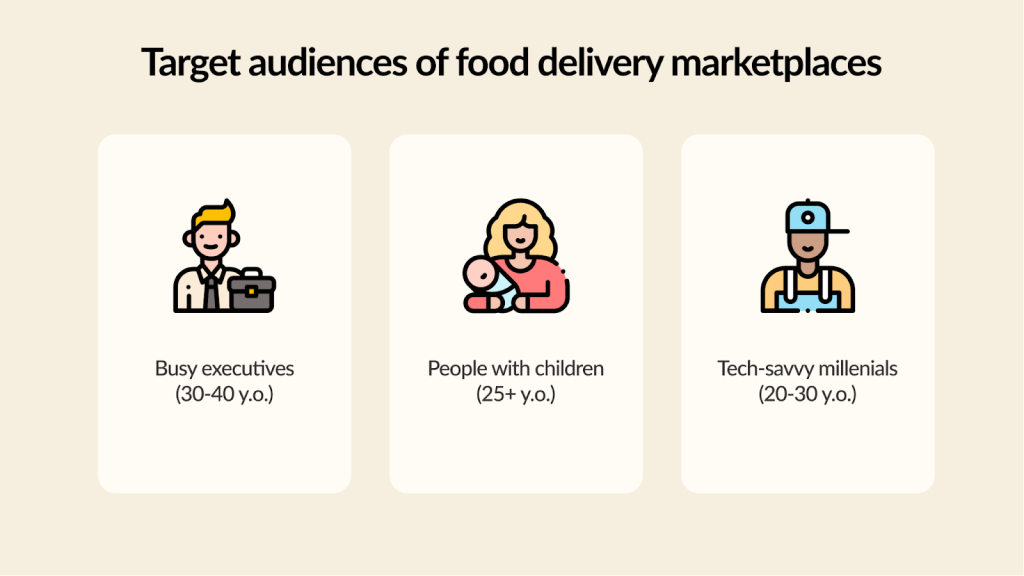 Сompetitors
As mentioned before, most likely, someone is launching ideas that share similarities with yours. That means that they already have their solutions interpretation.
Finding your approach is considered to be the trickiest part. The main goal here is to give users a more comprehensive range of possibilities to make your product more memorable.
Think of what your competitors missed or haven't implemented yet, or maybe try to figure out and solve issues users experience while using your competitor's product.
Sources of income
Your central concept already contains the answer about your future profit, whether you will receive it through ads, commission, or subscription. It only depends on the type of product.
The most exponential case is Amazon because it mixes several income approaches.
Amazon is one of the most fundamental and influential companies that now shares e-commerce and marketplace activities.
Amazon is taking $39.99 + 10-15% commission from pro-sellers (selling more than 40 items a month) and $0.99 + fees from individual sellers (selling less than 40 items a month).
Besides, Amazon developed a successful Amazon Prime, which requires a subscription, physical shops, AWS cloud hosting, and a very competitive advertising business.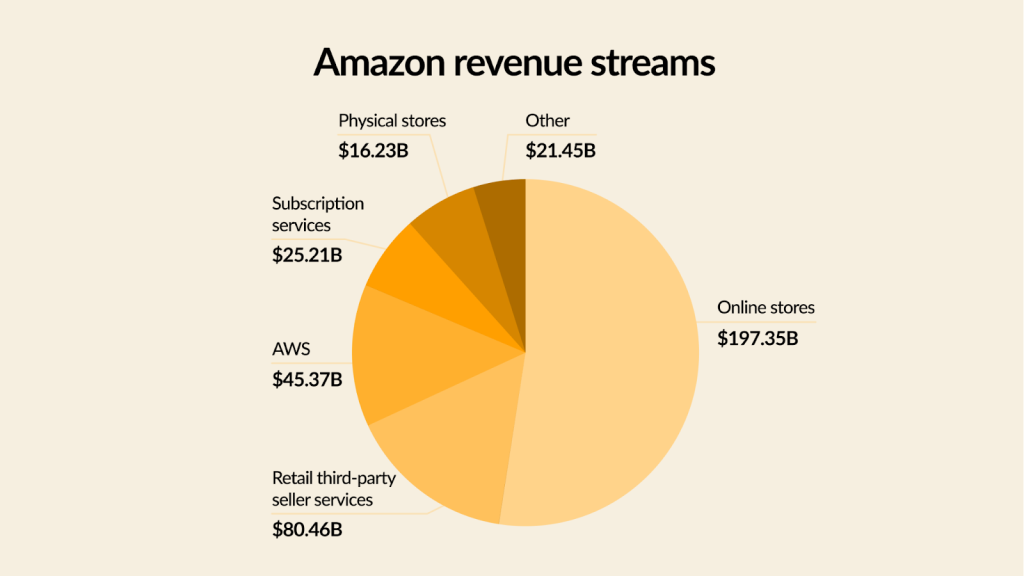 Target market
A solid understanding of who and why will supposedly use your product is vital. You have to cover particular demands.
Uber taxi may be an excellent reference for a highly client-oriented service. It perfectly dealt with the problem of high pricing and poor service, offering a working, safe solution both for the client and the driver.
Rising popularity pushed Uber to become better. Also, collecting clients' and drivers' data contributed to minimizing any possible type of fraud.
Why Is It Important to Use BMC?
Business model canvas (BMC) is a valuable tool developed by Alexander Osterwalder that helps manage all aspects of your business model.
BMC identifies the following nine categories:
Key partnerships
Key activities
Revenue streams
Channels
Value propositions
Cost structure
Customer relationships
Key resources
Customer segments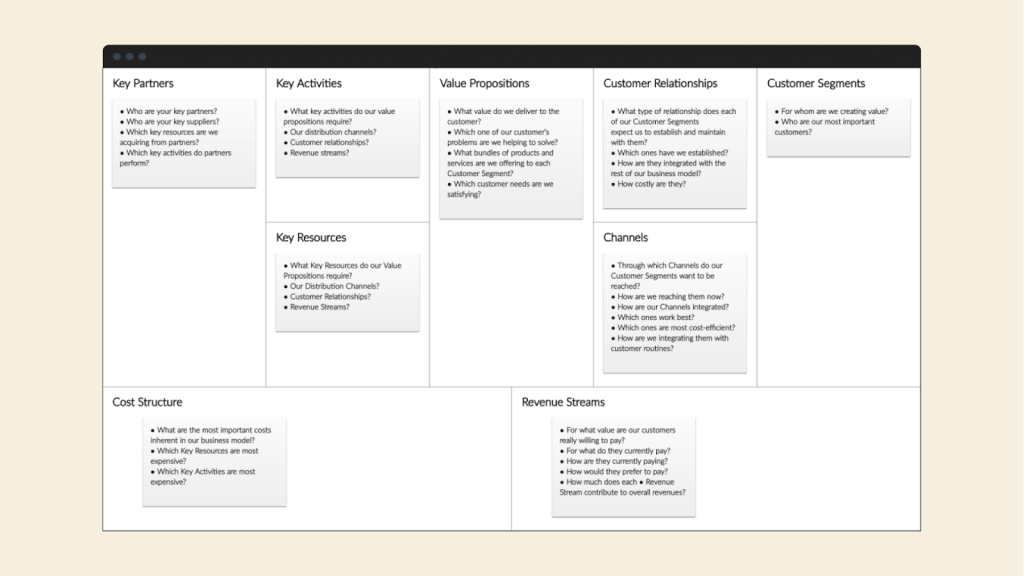 Using BMC may significantly simplify the systematization of key moments to create a reliable and profitable business model.
5 Modern Startup Business Models
Even though there are more than fifty-five reliable models, we will overview only the five most demanded and modern solutions.
Freemium
While using the freemium model, you give users a fully functioning product but offer more advanced features for additional payment.
This model is often implemented in the gaming field and naturally integrates due to how games are designed.
Sometimes levels are tough to complete, and each time user is offered to buy boosters or internal game attempts to complete it easier. Usually, users are charged at most $1.99.
$1.99 may seem insufficient; however, Candy Crush Saga makes over $600.000 a day thanks to these small purchases.
Subscription model
This model implies providing users with the functionality of your service after payment. The convenience of it is based on facilitation, you users with the ability to pay partly(usually monthly).
Usually, companies prefer this model because it makes covering certain products' maintenance aspects easier. For example, Netflix can easily cover new series production, while Adobe covers the cost of new feature development, etc.
Reseller concept
Here you don't directly offer nor produce a particular product. This strategy implies cooperating with sellers and profiting from selling and promoting their goods.
As eBay and Amazon did, you can charge commissions from sellers, depending on the scale of their offer and potential sales.
Advertising model
The key moment here is the amount of engaged audience. This model is always based on free service that is easy and full of content and is becoming a brilliant place to implement ads.
When you have reached a big enough audience, you can share access to advertisers to place their offers on your platform.
Facebook and Google may be considered ambassadors of this method because they took over 59% of the U.S. digital ad revenue in 2019.
Sharing economy model
In this case, a service becomes an intermediary between people who provide specific types of services and the ones who want to use it.
Uber connects drivers and passengers, and Airbnb works with landlords and people looking for accommodation.
Even though neither of these services has any property, they charge fees from the landlord/driver and user and offer comforting conditions for each side.
Summing Up
Either of these models may become a golden ticket for your startup. However, remember to deeply analyze all potential risks and key factors that generally identify your product.
Then, you'll be able to choose or preferably combine several models and extract your own that will be perfect exactly for your idea, including all niche specificities.