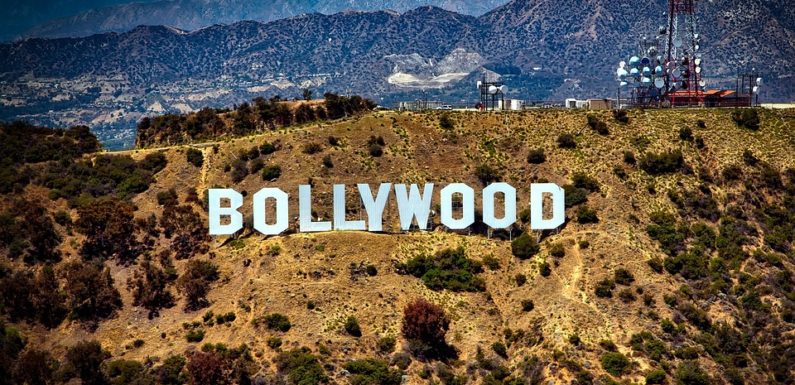 Even though there are several video streaming and video on demand websites being run all over the world, only a very few of them offer dual membership with access to both free and paid content. Launched in 2018, the ZEE5 website is one of India's most popular video on demand platform which offers its viewers more than 1 lakh hours of pure entertainment – free Hindi movies, paid movies, TV series and much more in 12 different languages. From horror to thriller and comedy to romance, the video content on the genre you like is just a click away with the ZEE5 website or application.
Good thriller movies are not easy to find and getting to watch them for free on a leading video on demand platform – that is something unheard of. A good thriller movie will keep you on the edge and take the plot through action, suspense and nail-biting moments to reveal the twist in the end. So, out of the free Hindi movies available to watch on ZEE5, here is our pick of the top nail-biting thrillers that are definitely worth watching –
Badlapur
Welcome to the "land of revenge". As the name clearly suggests, the movie explores different sides of revenge and how a common man can push beyond everything to exact revenge for his murdered family. A common man's family is murdered during a bank heist, with no enough evidence to convict the culprit. Starring Varun Dhawan, Nawazuddin, Huma Qureshi and Yami Gautam, Badlapur is a dark tale of suspense that keeps your heart throbbing and will end up leaving you hooked with its edgy moments. Spectacular performances layered with an intelligent screenplay, Badlapur is a well thought out story that unfolds beautifully with its twists till the end. Varun's expressions and eyes, will make you sympathize with him and feel his loss of family whereas Nawazuddin's complete swagger role sees him crack some good jokes, blended well with his character's sinful streak. Read Varun Dhawan's take on Badlapur, here.
NH10
Another one of the good free Hindi movies worth watching is the Anushka Sharma starrer NH10. A common couple with their job in Gurgaon has their life twisted apart when they witness in horror, an honour killing. With the husband trying to be the hero and Anushka the more mature character, the plot will take you for a ride through emotions, plot twists and anger all at the same time. The movie addresses the issue of honour killing and its aftermath. For some time after the 'incident', the plot keeps the audience at bay, making them think that there is nothing to be revealed than a mere revenge story. But then, enter the lawless NH10, and the fight for survival knows no limits with our iron-willed characters tested beyond measure.
Spyder
Even though it wasn't shot in Hindi, Spyder is surely one of the best free Hindi movies available on the ZEE5 platform. Imagine a hero with the brains of Einstein and fighting power of Bruce Lee – that is what this Mahesh Babu Starrer movie provides its audience with. Including a modern love story with Rakul Preet Singh's character, the movie has a lot to offer in terms of suspense, thrilling moments and a sinful peek inside a murderer's mind. Working as an Intelligence Officer, Mahesh Babu's character is tasked with catching a serial killer, who has not only kept his identity, but also his past as well as all the details about his mass murder. Mahesh Babu has to nab the killer before he executes his biggest plan. As the plot unearths, you see a modern cop fighting a criminal who is the same class as that of Dark Knight's Joker.
Phobia
If you love movies like Shutter Island and have been wondering as to why we never got to see something like that in Bollywood, this Radhika Apte starrer Phobia changes the game. Not only does it psychologically thrills you, the movie and its plot revelation tears through you – sometimes making your mouth go dry with fear whereas sometimes making you feel your heart in the mouth with the suspense. The story explores the life of an ordinary girl who is suffering from a phobia, which in turn makes her distance herself from people. However, our lead Radhika Apte suddenly starts to feel a 'third' presence in her apartment which in turn leads to other shocking plot twists. Make sure you do catch this one of a kind thriller by adding it to your watchlist.
Commando 2
When you think of Vidyut Jammwal, action comes to mind without a second thought. A spectacular sequel to a super hit beginning, Commando 2 continues the story of a retired para commando who has now taken to a high-level intelligence job in order to bring back black money to the nation. The highly skilled and witty commando goes all his way with a team of corrupt officers backed by politicians in order to catch the culprit of black money laundering. Paired with Adah Sharma's murderous English and Esha Gupta's charming appeal, the movie has a plot with several twists and a commendable first point action sequence that keeps you on the grip. In all, the movie promises a package of brilliant performances, nail-biting twists and unprecedented action.
There are several other free Hindi Movies and even more video content that you could catch on the ZEE5 website or app. Sign up for a membership and you could get access to some of the best movies from all over the country.