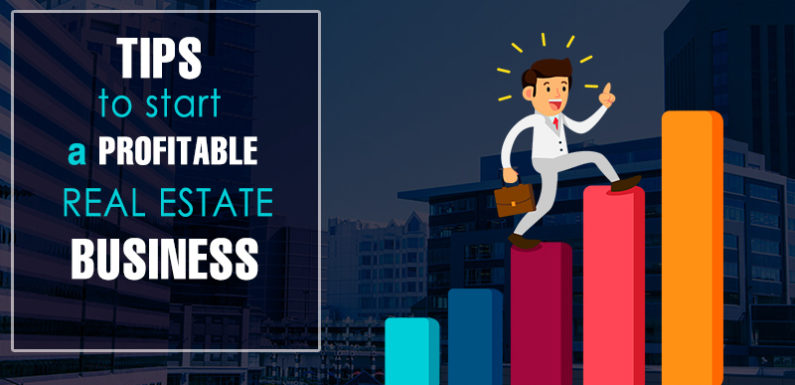 A real estate business is for the ones who have people skills. You need to be extrovert in terms of communicating and building relationships. If you have the quality in you then you are a perfect fit for this industry. You can also become a freelance agent of the residential property in Noida, Delhi, Gurgaon, Mumbai, Bangalore, Kolkata, and other notable cities to earn a handsome commission. It will take three to four months or more to get your first payment. But, if you are okay to wait then the returns are lucrative enough to compensate your time. Without further ado, let's dig into the procedures.
#1 Planning
Making a proper plan is the first and foremost thing to be taken care of in any business. It's not rocket science and can be done by you only. It's more like pen downing your strategies and goals that you have in your mind. With a written plan in hand, you can execute the process better and track your progress.
You will be able to adopt the habit of setting milestones and goals, and moreover, you will get your idea validated. Data says, entrepreneurs, having a visual plan get to taste the success faster. If you don't have much expertise in the real estate industry then, get involved with someone who has the expertise.
#2 Market Research
Market research is the base of any business idea. Without researching the current market you can't validate your idea. To fulfil the expectations of your target audience, you need to research on them and prepare buyer personas. Also, the market research process should be divided into two phases, for instance, primary and secondary market research.
The primary market research should be done earlier before your idea goes live. It has its own advantages. With an early market research, you would be able to find your unique selling point among your competitions. You can take the help of any professional mentor if needed.
Then comes the part of the secondary market research. Try to go beyond the traditional approach and research the pain points of your potential buyers smartly. For example, if you are dealing with residential property in Noida Extension, you can note down the disadvantages of living in NCR's other counterparts. Unlike others who list the features of their properties only, you can list the advantages of living here with comparison data.
#3 Branding
There are several myths about branding a business. The first one is; only big size companies should brand themselves and not the small sized ones. The truth is; branding is essential for any size of businesses. Branding makes people know more about you and helps them to connect with you better. Sometimes, branding makes you look bigger than your present existence and thus, motivates you to hit the big picture.
Keep in mind that branding is not always about eye-catching logos or costly ad campaigns. In real estate, it is more like building a reputation by providing personalized help to the potential buyers. Making healthy interactions and building reliable relationships can set you apart from your competitions. Your friendly tone, helping nature and quality results will eventually speak for your brand.
#4 Legalization
Once you are done with the planning, market research, and branding strategy parts, you need to shift your focus in making your business a legal one. It may seem like a hard process but it is not when you are processing it systematically. Make a checklist of the key things that need to be done for legalization.
Some of the general tasks are choosing a name for your business and register it, applying for and filing particular taxes, and obtaining other important permits and licenses. Once the initial requirements are fulfilled, you can adopt the other things as you grow. If you are not aware of the legal procedures then you can take the help of a real estate law professional.
#5 Financing
The advantage of getting started in real estate space is you don't need a hell lot of money to invest in it initially. You can even involve in it part-time along with your day job. You can build partnerships and hire people as and when needed. The niche you choose decides the amount you need to invest or if you don't need to invest at all.
If your niche allows you to do it part-time then you don't need to invest for anything apart from the legal procedure costs if needed. But if your niche requires you to set up a physical office and/or hire employees then, you need to self-finance the business or pitch an investor.
Taking care of the cash flow is more important than the investment. You can start with nothing but make sure that you get paid at the minimum time-span.
#6 Setting Up the Workspace
While having a physical work setup or hiring employees isn't mandatory in real estate business, you may need to go for the same as you grow. Many of the renowned real estate business holders once started operating from their home and until now prefer contractors over employees. You can follow their route as well to succeed as you need to focus more on your customers than your workspace.
What you essentially need to invest on is a real estate business focused quality customer relationship management software. Your database is your business and enhancing the customer experience by providing tailor-made solutions can change the game in your favour.
#7 Final Marketing
The best way to market a real estate business is to create a brand presence around it and optimize it for the search engines. While search engine optimization passes you organic traffic, your brand presence earns you referral traffic. Once you get the traffic, your role is to filter quality leads from the traffic and turning them into paying customers.
To do that, you need to build a solid client relationship base as said before. Your competitors may have similar products or services as yours but it's the client relationship that let your clients stick with you. When you provide value to your customers, they become repeat clients.