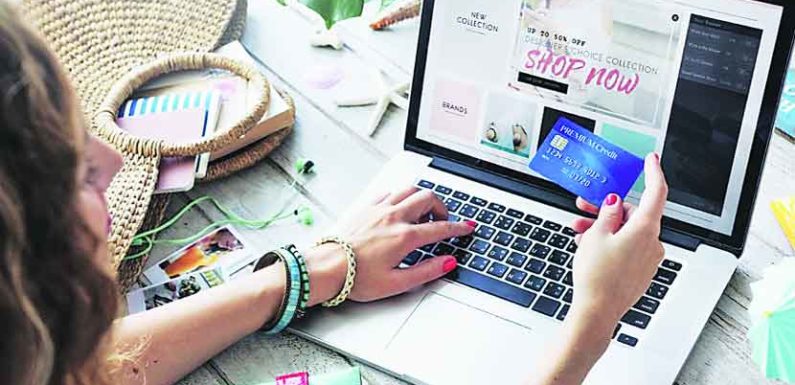 Buyers gain several benefits from online shopping, and the chief of them is convenience. You can shop toys, shoes, bags and gadgets online. There are numerous products to choose from, and the website, full of posted products, really entices web users with low prices and good-looking products.
One of the most difficult and riskiest categories to buy products from [through online shopping] is the Clothes Category. It's simply because you cannot get the exact fit and feel of them. This is where you may think twice and worry about putting the product in your online shopping cart. You are bothered whether the photos of the clothes posted are accurately the same with the actual product that will be delivered to you.
Well, you don't always have to be doubtful first. Instead, you need to be wise and to be careful when you choose to order clothes online. For you to ensure that you will get the right quality of clothes that you are looking for and that the accuracy is without flaw, here are 4 tips which might help you as you shop online:
1 >> READ REVIEWS
The basic step to make a decision whether to shop clothes or not is to read and get informed of what previous buyers have said or have to say. The experience of other people is a great teacher for you to not make the same mistakes they did if they did when they shopped online.
It is important that you consider their experience from the product selection, contact, order, delivery up to the utilization of the clothes. From their opinions and, most essentially, their actual experience, you will get a hint of how your transaction will happen.
When you read reviews, do not settle with two or three people; read a lot of them, and find the positives and negatives, and judge wisely. If most of them had bad experiences, then you better think of choosing another online shopping site or page as soon as possible. Meanwhile, if most of them shared good feedback, then you could have no problem with your own orders, and you can start filling out the order form.
2 >> TAKE NOTE OF COLORS
Some shoppers experience difference and defects in colors. Make sure you take proper note of the available colors listed on their site, and of course, see to it that what the color of your order is what reaches your shipping address.
3 >> TEST BUY
If you have trust issues with online shopping itself, you can spend some time in test buying. This is only if you're not in a hurry to buy a certain product. For example, you can order a cheap shirt first, then, after that will be the judgement period. See how they respond to your order request, how they deliver the product and most of all, after receiving the actual shirt, check whether it matches the one posted on the online shopping site.
From there, you'll get to see whether they are not trickers who just deceive online shoppers with commendable graphic designs, presentations and content. It will let you make the final decision of sending your order or not anymore and never again.
4 >> UNDERSTAND THE SIZE CHART
The part where most conflicts happen is the size. Clothes are difficult to buy online because of the chances that they won't fit or that some portions of the clothing are not proportioned to your body while some are.
For you to have a clearer idea of what size you should order, you need to look at, understand and double-check the size chart presented. All categories include size charts. For clothes, the sleeves, the neck, the upper and the lower body and everything else are specified, so be mindful of all of them.
If you're not sure whether the written measurements are appropriate for you, then do the work of manually measuring yourself with a tape measure or with a long ruler. Sizes do matter. Clothes that don't fit really won't unless you gain or lose weight (whichever is needed), so make sure you keep your eyes on the size chart.
SHOP ONLINE WISELY
You absolutely don't want to waste any bit of time and money on clothes that don't fit and that don't match with what you ordered online, so keep in mind the above-mentioned tips. Online shopping has many benefits, but it has risks too, so be very wise and attentive to details, value, and quality.