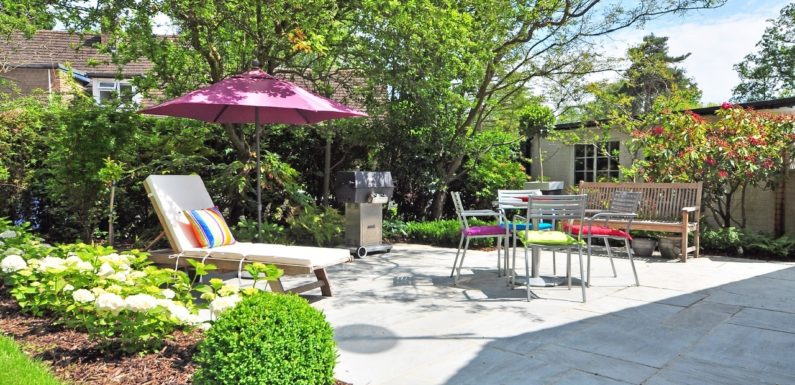 Spending time outdoors can be greatly beneficial to your health, which is why a beautiful outdoor living area is definitely something worth investing in if you have a backyard. However, if you want your outdoor living area to look good, make you and your guests comfortable, and be available to you even during the rain or hot summer sun, you need to add some quality covering. There are many different types of shades, so no matter which style you need or prefer, it shouldn't be too hard to find one that'll fit the style of your exterior. With that in mind, here are six shade solutions that might interest you.
Make use of nature
If you're a nature lover, the most obvious thing you should do in order to create more shade is plant more trees. Of course, you should pick those that actually grow in a way that can provide enough shade, but there are still more than a few options to choose from. The only issue with this choice is that it takes years for the trees to actually become large enough, but you can rest assured that the result would be worth the wait. Or, if you don't want to wait too long, there's always an option of buying fast growing or already mature trees.
Build a gazebo
No matter how big or small, gazebos can make any garden look gorgeous. They are perfect for relaxing, entertaining your guests, or reading your favorite book in the evening. Therefore, if you have the budget and enough space for it, a nice gazebo would be an investment that is bound to pay off in more ways than one. Plus, since it is an actual structure, different areas around it would also be in the shade as the sun moves through the sky. This means that there would always be some extra shade for your kids to play or for your pets to take a nap.
Install a pergola
Pergolas are quite versatile when it comes to their style, which means that they can complement any type of outdoor living space. This also means that you can build a cheaper pergola if you're on a budget, but you can also invest a bit more and greatly increase the visual appeal of your entire garden. You can even build it on your own if you have the time and necessary skills. All in all, it's not hard to see why pergolas are so popular nowadays. However, they do offer a kind of "broken" shade, so you might want to combine them with some other option as well, like vines that would grow around it and emphasize the beauty of nature, for example.
Hang shade sails
Speaking of pergolas and combinations, one of the perfect additions to your pergola is a quality shade sail. Shade sails are easy to install, they are attractive, and they are very versatile. Of course, even if you don't have a pergola, you can still make use of shade sails, as they can fit any style of outdoor living space, from modern to rustic. If you like this idea, you can find many amazing shade sails online, so you can rest assured that no matter how you plan on using it, you would find one that would complement your outdoor living space perfectly.
Invest in patio umbrellas
One of the fastest and simplest ways to add shade to your outdoor living space is to get a couple of patio umbrellas. They can be a lifesaver if you need to create more shade quickly, if you need a quick protection from the rain, or if you're simply waiting for your trees to grow. In short, they are a perfect temporary solution, since they are not too expensive, and they are easy to set up and put away. Additionally, they come in many colors, sizes, and styles, so it shouldn't be too hard to find the right one for you.
Get a pop-up canopy
Another great temporary option is a pop-up canopy. A great thing about pop-up canopies is that you can move them around quite easily, and just like patio umbrellas, they are easy to store away. Plus, they are not too expensive, so they are perfect for people who host occasional garden parties but don't have or need much shade otherwise. Of course, there are more expensive and higher-quality canopies as well, so depending on your needs, you can also invest in a better and bigger canopy and make it a permanent part of your exterior.
If you want your home to reach its full potential in terms of appearance and comfort, you should pay as much attention to the outdoors as you do to the indoors. So, if you have an outdoor living area, make sure it is well protected from the elements so you can enjoy it whenever you want. Consider the style, size, colors, and possible types of shade solutions, and one of the above-listed suggestions is bound to fit your needs.