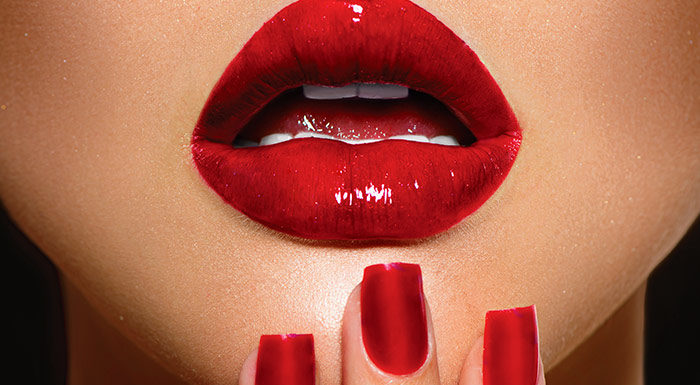 Nowadays, lipsticks are trendy and comes in different shades that can be used on various occasions. Lipsticks have so many effects and characters that suit every personality. Every woman has her adored signature lipstick hue. If you have various textures and types of lipstick, the next best thing to do is wear them with confidence.
Below are the types of lipsticks that may appeal to your make-up kit:
Sheer/Satin lipstick
This is definitely one of the classic lipstick formulas. Sheer or satin is a great choice of lippy for daily use. It tends to have higher in oil content than other types, so it is less likely to experience dry out lips. Moreover, there are brands that offer moisturizing versions of sheer lipstick. The drawback of this lippy is you need to re-apply more often. Sheer lipstick goes with everything and perfect for both daytime and nighttime activities.
Moisturizing lipsticks
For ladies with dry lips, it is recommended to use moisturizing lipstick. It keeps the lips smooth and soft all day. Why it is called moisturizing lipstick? Because it has aloe vera, Vitamin E, and glycerin. It also makes the lips look wet and shiny.
Semi-matte lipstick
This one offers more coverage because it has more color pigments compared to sheer lipstick. You can apply this using a concealer brush or lip brush.
Matte lipstick
This one does not show any signs of glimmer or shine. It has no moisturizer, so it looks dry in nature. Matte lipstick are color intensive and it lasts longer compared to other lip products. For the coverage, it gives more but keep in mind that it has a slightly drying effect on the lips. When you are going to the party or any social function, this one is recommended. Before applying this lipstick, apply lip balm first.
Cream lipsticks
Cream lipstick are great for small lips. Its formula it not that shiny but it provides smooth effect on the lips. If you want more desirable result, put on a lip gloss after. Cream lipstick has more wax to help protecting the lips but sometimes, it may also affect the dry lips.
Lip gloss
If you want an instant shine and glam to your lips, use lip gloss. This is a liquid formula and it does not stay long on the lips, so you need to re-apply all through out the day. For the available colors, it ranges from clear to black. You can apply lip gloss to bare lips or after the already applied lipstick. This is great for lip lips to look them thick and full.
Stain lipstick
Stain lipsticks are all about colors with less shine. They are long-lasting, so it is recommended for long day at work or anything that makes you busier on that day. They are low-maintenance but high-impact. Lip stains also creates vibrant color on the lips and can be layered easily. With stains, you are going for a more natural look. It feels lightweight.
Tinted lip balm
Some lip balms have colors added, serving them as a tint. If you are gunning for the most natural result of your lips, us tinted lip balm.
Frosted lipstick
Want a sparkling and glistening lips? Then use frosted lipstick. These lippies reflect light and creates a very shiny effect on the lips. However, you will feel heavy feeling on your lips. Sometime, it may crack and dry your lips as well. Before using it, apply a lip moisturizer.