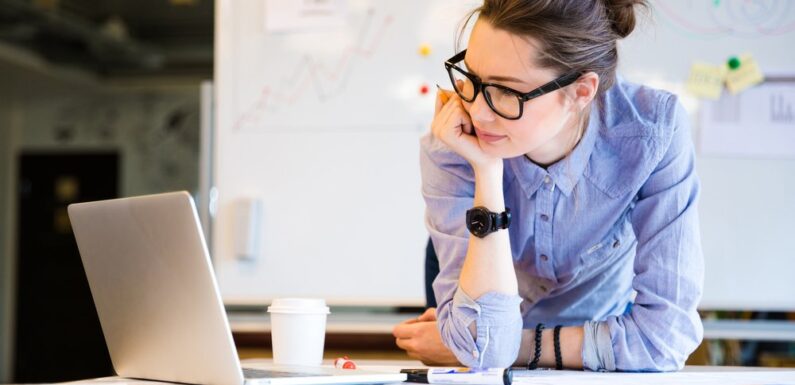 Crawl Budget is seen as something which is unruly, while some others do not even mull over about their crawl budget. Even with such notions, it is the reality that as the websites grow, it is the crawl budget that majorly influences our presence in search. So, we need to discuss more crawl budgets and learn how to use them to our advantage.
What is Crawl Budget?
Crawl budget is as the name states a budget of resources google is willing to spend to crawl your website. It is also said that the crawl budget is the same as the number of pages crawled per day, but that's not entirely true as some of the pages use much more resources than others, so because of this, the number of pages may vary even with the same budget.
There are some basic characteristics at which google looks while allocating a crawl budget, those are: how famous is your website, what is your update rate, how many pages are there, and how much crawling can the website handle. Google manages your crawl budget through its algorithms but even with that there is a leeway for interference with it and by that, you can help google in turning your crawl budget in your favor.
Why is Crawl Budget Important?
Crawl budget makes your website appear in the search and this budget regulates how quickly will you be visible in searches. Now a problem of crawling occurs even when your update rate is the low cause then even if the crawl budget is high enough the lag of updating will not show your page in searches.
Now there can be two reasons for not getting enough crawl budget and those are:
Google does not consider your website important enough or famous enough – this happens when your content is considered to be a hard sell or not authentic or even if the experience of users is not up to the mark. In this case, the only option is to improve the content or the user experience as it is customer-based.
Your website is lost in the loop of crawling traps – there are some technical glitches in the system which lead to deviating your audience from your website or webpages. This happens for some particular reasons which we will discuss later on in the article.
Should you worry about your Crawl Budget?
Crawl budget is a worriment for big and medium websites that makes frequent changes on their websites. The frequency can vary from once a week to once a day, now in such cases if google is not providing enough budget it causes a permanent index lag.
This hits majorly when we are launching a new website or when we are redesigning an old one as the frequency and extent of changes occurring is in plenty, but this lag resolves with time.
With all the lags and loops it is suggested to do an SEO audit of an e-commerce website to detect crawl issues at least once. For large websites, it should be a priority task while for the smaller ones it should be on the list of work to do.
How to optimize your Crawl Budget?
There are some DOs and DON'Ts to enhance the power of your crawl budget.
Submit a sitemap to search console
without a sitemap, google discover pages through your internal links and make a pattern of itself where it indexes some pages and decides which doesn't have to be shown. This becomes a problem as the whole process of discovering and making a pattern is time-consuming and at the same time, a pattern made by google may not help you the best. Hence it is always a better option to submit your own sitemap here you can tell which page is your priority and what is your update routine as well so that you get the best-desired crawling pattern for yourself.
Resolve Crawling Conflicts
the biggest and most prominent issue is that Google thinks a page is to be crawled, but it cannot be accessed which leads to a waste of budget. This issue occurs for 2 reasons:
The page was never meant to be crawled and was either submitted in the sitemap or was in internal links by mistake, or
Access to the page is denied by a glitch or a wrong code.
In the above cases either a new sitemap is to be submitted or the code has to be checked again for a better experience.
Now to check up on crawling conflicts, look for coverage report in the google search console, where you will find an error tab which is basically built for knowing the number and types of conflicts occurring.
Hide pages that shouldn't be crawled
Sometimes there are pages that were never meant to be crawled but are still crawled and indexed, this creates two different issues, one is the waste of resources other is the danger to security.
To resolve this issue, one should look at the list of pages that are in the list of crawled and indexed pages to skim if any of them is not needed.
Hide non-essential resources
When we make a website, we include a lot of decorative stuff, which just makes the website look fancy and user friendly. Now when the crawling budget is allocated these pages with links to such gifs, videos and images eat a part of the budget so to use it more efficiently we need to disallow them from being indexed.
Avoid Long Direct Chains
The request of redirects makes it bulky for the search engines to crawl, so if there are a lot of 301, 302 redirects in a row then google will stop redirecting after a stage. So, putting more redirecting links will waste resources as well as create conflicts. Therefore, it is suggested that there shouldn't be more than 2 links in a row.
Manage Dynamic URLs
A lot of Dynamic URLs are produced by content management systems which is a way to direct to a single page in many different ways, this system creates a problem for the budget as it engulfs the budget for a single page in many ways. All these URLs are treated as different by Google which creates a conflict, it also can create a problem of duplicate content as different URLs are leading to same content.
Resolve Duplicate Content Issues
A lot of times websites deal with the issue of duplicate content; it is caused by dynamic URLs or some other ways where the majority of the content of 2 different pages is the same. For example, SEO for fashion e-commerce has to deal with this issue a lot. So, to overcome this problem you need to look for indexed pages and skim through headings and meta descriptions so that you can identify main pages and remove the duplication.
Optimize site structure
Site structure matters a lot, even though Google says that internal linking doesn't have any direct relation to your crawl budget as the internal links on your home page are given more important and often crawled.
If we ask for a bit of good advice, important pages should not be kept much farther away than 3 clicks from the home page and important pages and categories should be included in menu or footers for best results.
To optimize it even further and have the most efficient use of your crawling budget the option of request indexing feature by google should be used. It is a major breakthrough.
Conclusion
SEO is not only a cosmetic job where it only talks about polishing the website through 'valuable content' and 'reputable links' but it is much more. It also includes the internal mole repair and loops to be filled. It requires debugging the system for better search results and make your website works the best. With the above information, you have great insights on how to better your crawl budget. Please use these tricks for e-commerce website development and do let us know how they work out for you.