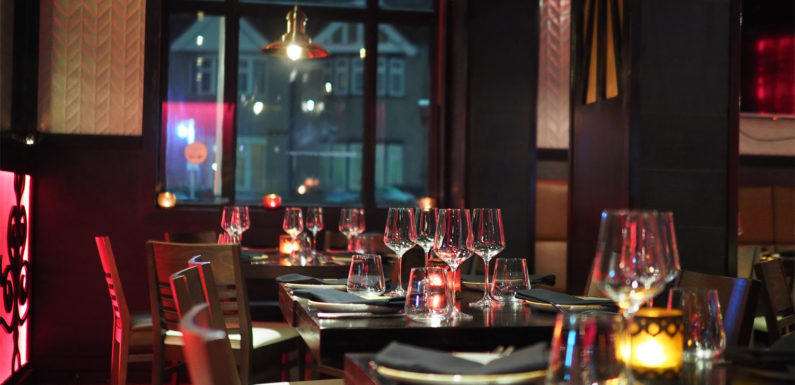 I had the experience of going to restaurants in Wasilla and I didn't freakin' know what to eat and if it'd be good enough or not. I had to search a lot to get around the restaurant reviews and yet some of the review was total BS.
I walked into a restaurant with the review they probably bought for themselves and literally thrashed my money down the drain. I can in no way believe how the restaurant's review was so good and food so trashy – either the taste buds that wrote those reviews were highly damaged and numb or they just wrote those review at a gunpoint.
Anyway, I am not going to rant over this and ruin the restaurant's reputation my naming it too – everyone should have their own experiences, no? Plus, what are the chances of my name being read as someone who tried to defame a fancy place in the of money – you just never know what people might say to get out of bad reviews these days, I swear.
This article won't be a disadvantage to anyone but instead, it is for your own, my fellow reader's, advantage. This article would cater to the most asked question when in a new town 'where to eat from?' Because, honestly, I don't know about you but for me, food is like a primary thing of importance – if I can't have good food – I can't function. Like AT. ALL.
The List of Most Popular Restaurants in Wasilla
#1 Everett's Bar & Bistro
Address: 1850 E Bogard Rd, Wasilla, AK 99654, USA
If you're a fan of scenery and breathe the surrounding in with sheer happiness and calamity, this is the place for you. Located within Mat Su resort, this place is the inside out of beauty. Mountains topped with whites and greens and good food to go with it – what more can you ask for from Mother Nature? It literally has everything…well, mostly everything you could think of on the menu. Visit it the first day when you're in Wasilla so that you have an ample amount to eat here.
#2 Basil and Ginger
Address: 850 Roberts St #100, Wasilla, AK 99654, USA
Vegetarian? Thai? Asian? Anything spicy or sea-y? This is your go-to place! The place is filled with a friendly staff and good food cooked as per your special requests (of course, if you have any!) The view inside is this house-turned-restaurant is just as good as the one outside. I especially loved watching the sunset there. The interior mostly follows a Thai theme and if you're interested in the statues and their warrior-like poses – better just ask the management about them … who knows you might stumble across a good story or two?
#3 Trout's Place and Windbreak Café
Address: 2201 E Parks Hwy, Wasilla, AK 99654, USA
Enjoy the night view from this place, if you're into a starry arse night! You can also enjoy living at the place if you want – it's not very expensive (or it wasn't when I went, at least). Oh, and they have music weekends!! So try going on a weekend to enjoy a random music-themed night. No, no, it's not random but if you go without calling it would be for you, no? Lol. I went in and was surprised by a country music-themed weekend. It was amazing!
#4 Tug Bar
Address: Mile 18.5 Knik Goose Bay Rd, Wasilla, AK 99654, United States
This camp based bar is literally going to rock your world with its music and electric beer garden. I could imagine how a night out in the fresh air at a Tug Bar could have been quite an experience for me. I, however, went in the light hours and guess what? The place is liked to such a great extent that someone was having their wedding planned there! Their burgers, by the way, are tasty.
#5 Pho Vatsana
Address: 1051 E Bogard Rd, Wasilla, AK 99687, USA
Quick service is what we all desire whenever our stomachs are crying with hunger – well, this place has it all sorted out. Their service is quite fast and the food is really good too. It follows a Thai theme as well but isn't all too fancy like the one I mentioned before. It has a homey feeling to it, I liked it especially due to the comfy feel I got from here.
#6 Cadillac Café LLC
Address: 49 W Parks Hwy, Wasilla, AK 99654, USA
Many might think that the cafes attached to gas stations aren't quite worth it but this one, my friend, is worth every single penny you have to give them. I tried their wild berry salad and halibut and I can never forget the taste, it was so good that it's in my mouth again (right now) just because I thought about it.
#7 The Grape Tap
Address: 322 N Boundary St, Wasilla, AK 99654, USA
This is especially for all those aesthetics out there who need their aestheticism satisfied when going for food unless whatever experience they have with food – they might just not like it that much. "It was okayish, meh" types would love this place not just because of its dim lighting but also due to the European style wine cellar in this quaint house. Literally loved the place enough to decide that I am so taking my significant other there.
#8 Settler's Bay Lodge
Address: 5801 S Knik Goose Bay Rd, Wasilla, AK 99687, USA
Seafood, steak, and pasta(s) the place literally offers whatever you might want! And it doesn't just satisfy the palette with the delish food taste … it has such a…such a beautiful scenery you fall in love with nature itself. If you have ever been in love – take your loved one here to fall in love again. The lofty yet bright café is built with an inlet with loads and loads of mountains all around it to make you go all cupid eyed.
Now that I have completed sharing the required information I just want to tell how much I miss the places. It's been 3 months to the visit and yet I am still in love with it. The yelp reviews helped me to quite a great extent except for one time so it's always best to search a bit about whatever place you wish to visit. Just because it was suitable for me as per my personal interests it doesn't mean it might be for you too. When you reach Wasilla the first thing you need to do before doing anything else is … to do a little bit of net surfing (check at&t Wasilla Alaska) here and there for your own safe side. Okay?