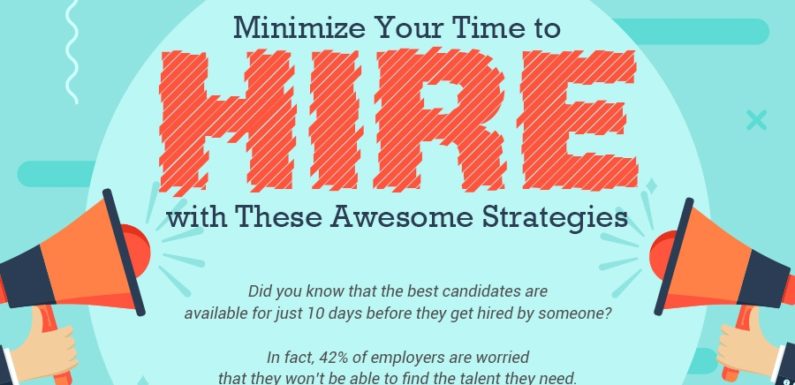 Are you worried that your hiring process is lengthy and that you might be missing out on good candidates because of that?
Well, 57% of job seekers are known to lose interest if the hiring process is too long.
Don't worry, though. Here are a few strategies which can help you minimize the time-to-hire.
Create a Talent Pipeline
You should consider creating a talent pipeline so that you can cut down on the sourcing time. Start sourcing for roles that are likely to be open in the future, at least a few months in advance. So whenever the role opens up, you can start lining up interviews right away.
Use an Applicant Tracking System
An applicant tracking system can help you manage your recruitment process better by streamlining it. You can easily save and retrieve candidate information and their statuses. Better management can help you reduce your time-to-hire drastically.
Use Social Media
Studies have found that employees hired via LinkedIn are 40% less likely to leave the organization within the first six months. Also, social media is considered one of the best sources of quality hires. Therefore, you really don't have any reason not to explore social media for hiring.
Start sharing your open job roles on Facebook, Twitter, and LinkedIn if you're not already doing so. You can also advertise your jobs directly on LinkedIn for a fee.
Improve the Candidate Experience
Let your candidates have a great experience that they'll remember for a long time. Use platforms like Candidate Rewards and gather candidates' real-time behavioral data and understand what they value.
Based on that, you can provide them with an outstanding experience of getting hired. This will definitely help you spread positive word-of-mouth about your employer brand.
This, in turn, can make more candidates interested in your jobs which can eventually help you reduce your time-to-hire.
Quick hiring is smart hiring. On that note, keep the below infographic handy so that you can remarkably cut down on your time-to-hire.